Diversify Your Work Place with International Talents
Hosting an international intern/trainee will grant your business a deeper insight into international markets and so much more! Please contact ICCE today to bring highly motivated and multilingual students to your work place.
What is the J-1 Visa
The J-1 Visa is a non-immigrant cultural exchange visa issued by the U.S. Department of State. The visa is for individuals approved to participate in work and study based Exchange Visitor Programs. The purpose of the Exchange Visitor Program is to foster global understanding through educational and cultural exchanges, and for Americans and exchange visitors to simultaneously learn about each other's culture, business practices, and expertise.
All exchange visitors are expected to return to their home country upon completion of their program in order to share their exchange experiences.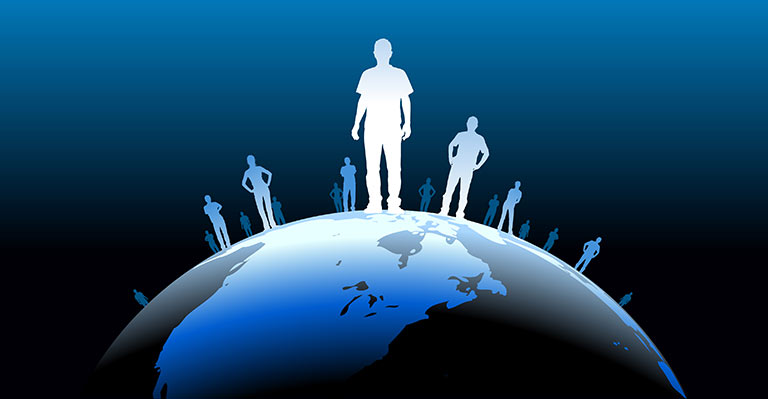 International Intern and Trainee
Program Duration: Intern – up to 12 months, Trainee – up to 18 months
These programs are designed to promote cultural exchange and to provide the exchange visitors with the unique opportunity for professional development in their academic or occupational fields while exposing them to American techniques, methodologies, and expertise. Through an open exchange of ideas between the participants and their American associates, participants gain an understanding of American culture and society while Americans' knowledge of foreign cultures and business practices are also enhanced. Upon program completion, participants will return to their home countries to share their experience with their fellow countrymen and pursue career opportunities that may not have otherwise been available to them.
Other similar program: Korea WEST
Summer Work Travel
Program Duration: Up to 4 months
The purpose and objective of the Summer Work Travel Program is to enhance mutual understanding between people of the United States and people from other countries by providing work and travel opportunities to foreign post-secondary students during their summer vacation. This program is used to fill seasonal staffing needs during the spring, summer, or winter seasons, and thus is most frequently used by companies such as hotels, restaurants, and amusement parks in popular tourist destinations.
Our Services and Commitment
ICCE is committed to ensuring a positive program experience for every stakeholder involved. We provide personalized support to every participant through their application process and monitor the program quality, their wellbeing and safety throughout their stay in the U.S. until they return home.
Our programs are free to U.S. based employers. We screen all program candidates based on the J-1 Rules and Regulations set forth by the U.S. Department of State. Based on your organization's need, expectations, and training details, ICCE will indentify international applicants and suggest best practices to ensure a successful program for everyone.
Our services include, but are not limited to:
Program sponsorship
Issuance of Form DS-7002 (for applicable programs)
Issuance of Form DS-2019
SEVIS registration
Assistance with developing a Training Plan (DS-7002, T/IPP) fulfilling U.S. Department of State program regulations (Only applicable for International Intern, Trainee, or other similar work based internship, training programs)
Program orientation and information for both applicants and host organizations
Eligibility screening of applicants
Coordination of applicant's health insurance
Preparation for applicant's visa interview at the U.S. Embassy
Pre-departure orientation packet
Post arrival orientation
24 hours emergency hotline
Program evaluation and monitoring throughout the participant's program in the U.S.
Benefits of Hosting an International Intern/Trainee or Summer Work Travel Participant
Contribute to the U.S.'s foreign policy objectives and promote mutual understanding between the American people and people of other countries.
Reach international markets and develop international networks and partnerships – Hosting an international Intern/Trainee or Summer Work Travel student will grant your business a deeper insight into international markets. Your employees will also polish their cross-cultural communication skills by interacting with international participants on a daily basis.
Cost effective – There are no fees to participate in the program, your company does not sponsor the participant's visa, and there are some tax exemptions.
Help your organization grow – Creating a more dynamic work environment can be a step towards the breeding of new ideas and a very proactive business practice. Having participants with an international mindset, from different cultures and with different backgrounds, can create this dynamicity.
Highly motivated and multilingual candidates – Participants are eager to learn American business practices and to experience the culture. Participants bring with them a unique perspective, fresh ideas, and knowledge from abroad.
Host Organization Requirements
To be eligible to host an International Intern/Trainee or Summer Work Travel student your organization is required to:
Sign a completed Form DS-7002 – Training/Internship Placement Plan (T/IPP) to verify that all placements are appropriate and consistent with the objectives of the interns and trainees as outlined in their program applications and as set forth in their T/IPPs. All parties involved in the programs should recognize that interns and trainees are seeking entry-level training and experience. Accordingly, all placements must be tailored to the skills and experience level of the individual participant; (Only applicable for International Intern, Trainee, or other similar work based internship, training programs)
Provide at least 32 hours of training per week;
Provide a copy of their business license/registration and proof of workers compensation insurance coverage at the training/work location;
Abide by all federal, state and local occupational health and safety laws;
Abide by all program rules and regulations set forth by ICCE, including the completion of all mandatory program evaluations;
Have sufficient resources, equipment and trained personnel available;
Provide continuous on-site supervision and mentoring by experienced and knowledgeable staff; and
Ensure that participants obtain skills, knowledge, and competencies through structured and guided activities such as classroom training, seminars, rotation through several departments, on-the-job training, attendance at conferences and similar learning activities, as appropriate in specific circumstances. (Only applicable for International Intern, Trainee, or other similar work based internship, training programs)
Site Visits
The Department of State requires program sponsors to conduct site visits for some host organizations in order to ensure that they are suitable to host participants on this program. If both of the following points is met by the host organization or if the organization is a federal, state, or local government office or academic institution, then a site visit can typically be waived. However, please note that in some cases, the program sponsor (ICCE or our partner sponsor) may decide to conduct a site visit if it is deemed necessary to ensure a successful program, even if the host organization meets the below requirements.
Are there more than 25 full-time employees at the training location?
Is the organization's annual revenue more than three million dollars?
A third-party contractor carries out the site visit on behalf of ICCE. A representative will contact your organization to schedule a day and time for the visit. Please note that ICCE is not able to assist with the site visit arrangements. The visit will last approximately 15-20 minutes. During the visit, the representative will meet with the supervisor and take photographs of the facility including the prospective intern's workspace. The site visit may add an additional 7-10 days to the total processing time.
Get Started
Are you a U.S. based employer and interested in hosting a J-1 participant?
We are more than happy to discuss your needs and open positions for international students and young professionals in detail. Please contact us today with your questions or for more information.
International Culture & Career Exchange (ICCE)
3530 Wilshire Blvd. Suite 1150, Los Angeles, California, 90010 USA
Office hours: Monday through Thursday 8:30 AM to 6:30 PM, on Fridays 8:30 AM to 12:30 PM (Pacific Time)
Phone: 1-213-380-4546 / Fax: 1-213-380-4547 / E-mail: info@icceusa.com