Volunteering + Team Building = A Great Day!
A Volunteering Victory:
This past weekend, these awesome participants volunteered at the Halloween Marathon in Downtown Los Angeles. The J-1s began their day at 7:30AM registering runners and preparing for the upcoming race. Starting in 1998, the marathon is an annual event that has been growing rapidly with each passing year (http://www.runrocknroll.com/). The Rock'n'Roll Marathon Series has made running fun by infusing the course with live bands, cheer teams, and creating a block-party atmosphere for participants and spectators alike. It also provides fundraising opportunities for runners who wish to support St. Jude Hospital in the battle against childhood cancer.
The volunteers interacted with locals, learned more details about this particular race, and assisted one another with group teamwork. Each intern teamed up with a local volunteer for the duration of their shift to collect waivers from runners and give out their race bibs. Our interns were the face of the event! Every runner who was partaking in the half marathon or the 5K run had the opportunity to interact with our interns. As participants were checking runners in, they engaged in conversations with them to unveil what motivates them to run. Our participants helped the local community with a large and important event and had the chance feel the spirit of Halloween as many runners came dressed up in their costumes or eagerly shared their costume ideas they said they would wear on race day.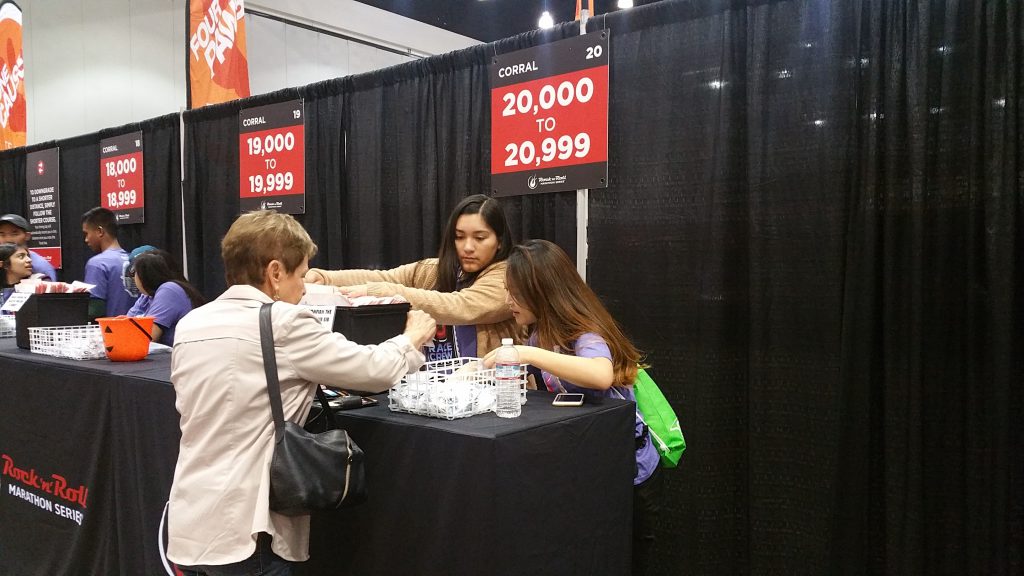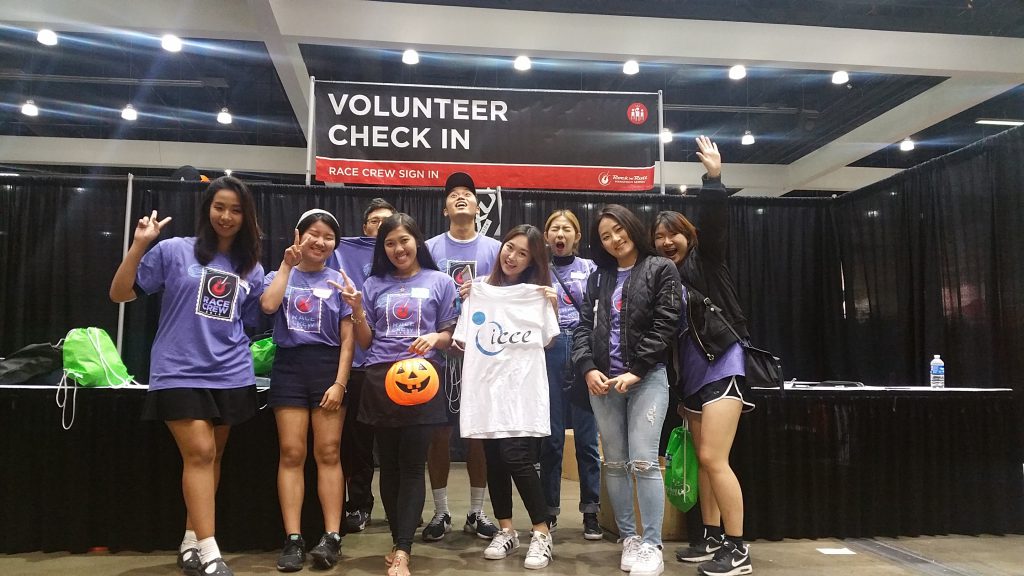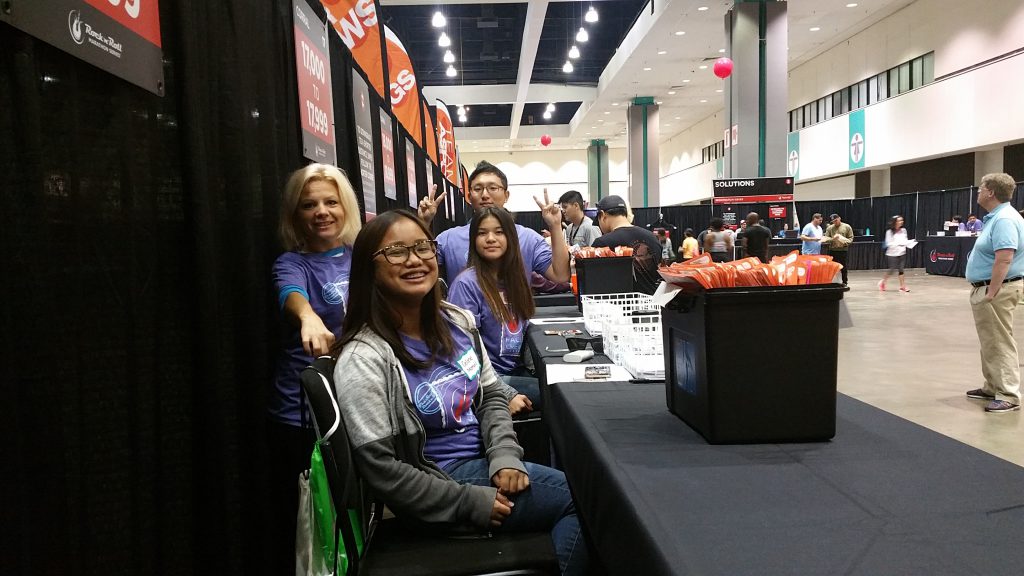 After the volunteering portion of the day, the J-1s and ICCE joined forces for an afternoon of food and fun! We gathered at the nearby Grand Hope Park where we shared a meal and played great ice-breaking games. We introduced ourselves and soon split into two teams where we communicated with one another to learn more about our peers.
Volunteering opportunities are the perfect way to get to know your local environment better. You are able to acquaint yourself with U.S. citizens and gain a more in-depth insight of American culture. And it's a good time! Especially being around other J-1s, you can share your U.S. experiences thus far and learn about each other's home country's traditions. 'Like' us (ICCE, Inc. (International Culture & Career Exchange) on Facebook to stay updated on our upcoming events & featured blogs!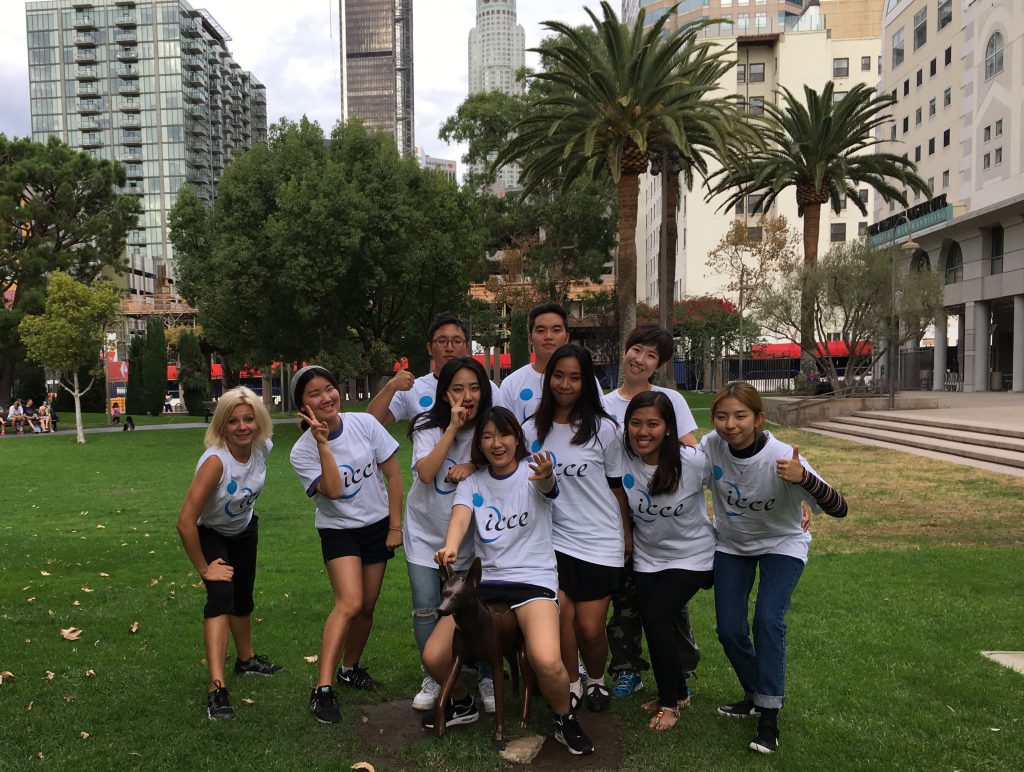 [One last group photo as the day concludes with fun and laughs at a nearby park.]