"An Impressive and Memorable Day"
A group of our Korea West participants volunteered in the Santa Monica Marathon in September and had a wonderful experience.  Let's listen to their stories about the event.
---
"Go go!!!!!"
Written by Seul Gi Lee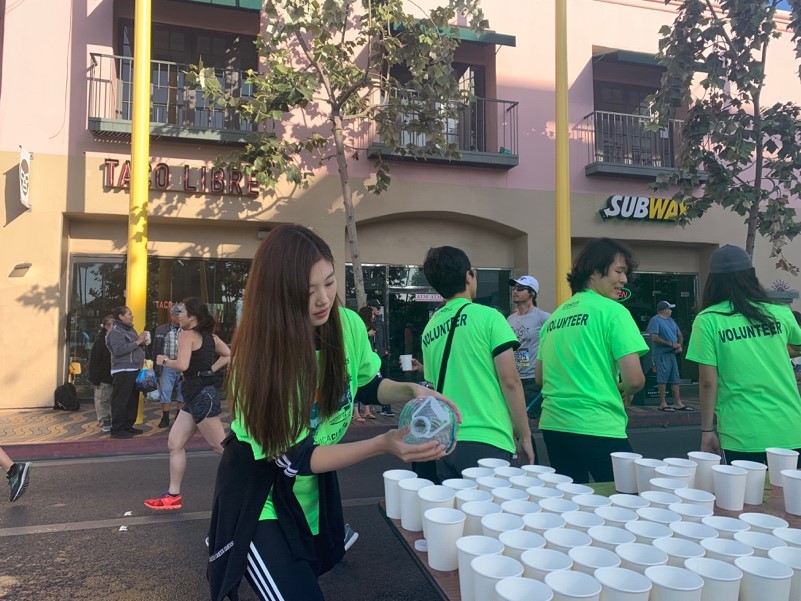 September 9th, that was the day we participated in volunteer work. In July, ICCE emailed me about this event to volunteer in Santa Monica, and I decided to participate without hesitation. From the event, I felt many things.
The event started so early, so I woke up very early because I had to be there at 6:15 AM. I woke up at 5 AM and took an UBER. The event name was "Santa Monica Classic Marathon Run", and volunteers assisted with setup. Volunteers also prepared the water and distributed waters to runners. Volunteers stacked up cups and poured water into the cups.
At 8:10 AM, runners started to come by my section. I distributed water cups to runners and cheered them on. They looked very tired and I wanted them to get more energy. So, I learned some sentences from ICCE staff and gave them cheers.
"Almost done!!!!!"
"Almost there!!!!!"
"You got this!!!!!"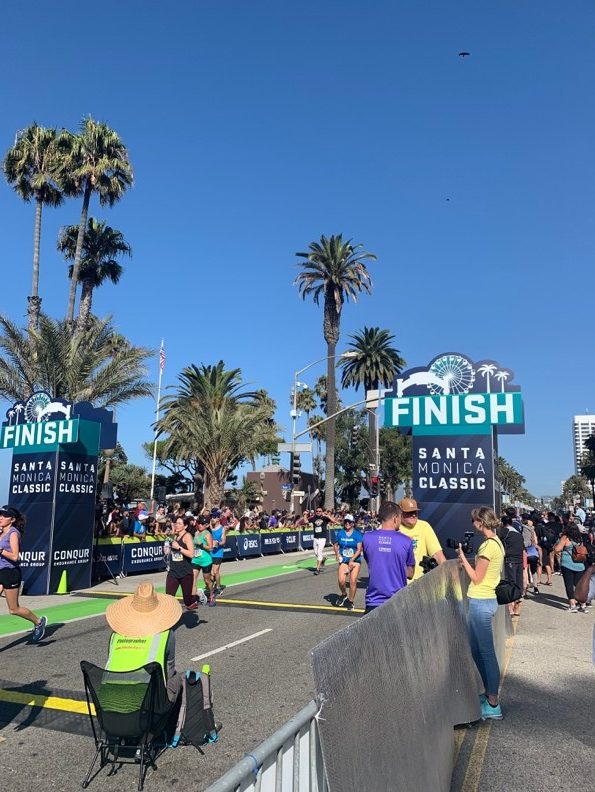 When I distributed waters, I tried to say these sentences. The runners got the water with smiles on their face and started to run faster. I could notice they have a great passion, and I also felt that I could offer help to others. That made me very excited.
I not only did that activity, I also helped kids and their family participate in Kids Run. After the event, I helped clean up everything.
By participating this event, I learned many things. First of all, this marathon event was very good on a weekend, with families, and nice people. The weather was also nice and many people participated in this great event. It was also a great opportunity to learn more about American culture.
Secondly, I realized that people could feel good and the satisfaction of helping others. When I was helping them I felt good and realized again that helping others is very important in life. From a very young age I had participated in many volunteering events, and every time I thought those activities were very worthwhile to do. It reminded me that if there are people that need help I should help them.
After the event, I interviewed the leader of this event. Through the event, I knew that the runners actually were fundraisers who wanted to help others. I heard that they raised funds by participating in this event. When I found this out, I had even more respect for the runners because they also wanted to help others.
In various ways, this event made me realize and learn many things. Moreover, I could experience new things. I would say the day was the perfect day for helping someone. It was a really great opportunity to experience and learn. Also, I want to say thank you to ICCE for giving us this opportunity.
---
"The day was so impressive and memorable."
Written by Hye Ji Jeong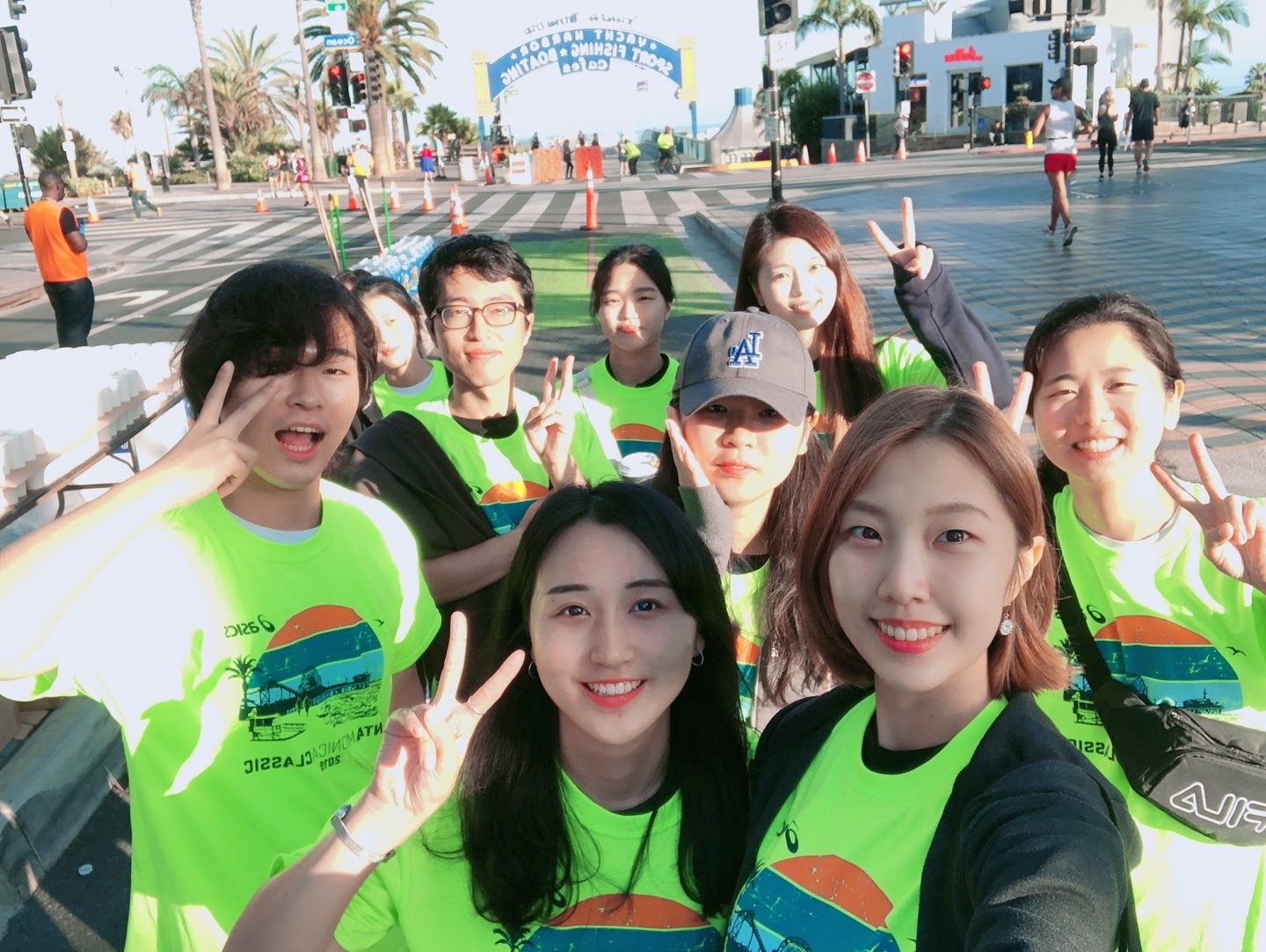 With my WEST friends and ICCE, I volunteered at the Santa Monica Marathon. It was a big marathon, so there were so many people who were participating, volunteers and staff.
I went there at 6:15 AM.  Even though it was early in the morning, it was exciting to volunteer together.
We were in charge of the water station near the finish line. So we prepared a lot of paper cups filled with water for participants. I handed water to them and cheered! I could communicate with them at least for a few seconds. We wanted to help them, so we kept saying 'Cheer up!', 'You're almost there' and 'Let's go'. It made us excited and cheerful.
After cleaning up and organizing, we ate lunch near Santa Monica Beach. I had a good time to talk with other WEST participants and ICCE staff. But we had too much food and could not finish all of it. We decided to share our food with homeless people there and I brought pizza to them. The homeless people were so happy and thankful for it. It made me feel great to see their happy faces.
---
"I hope I could volunteer in the future."
Written by Jin Joo Lee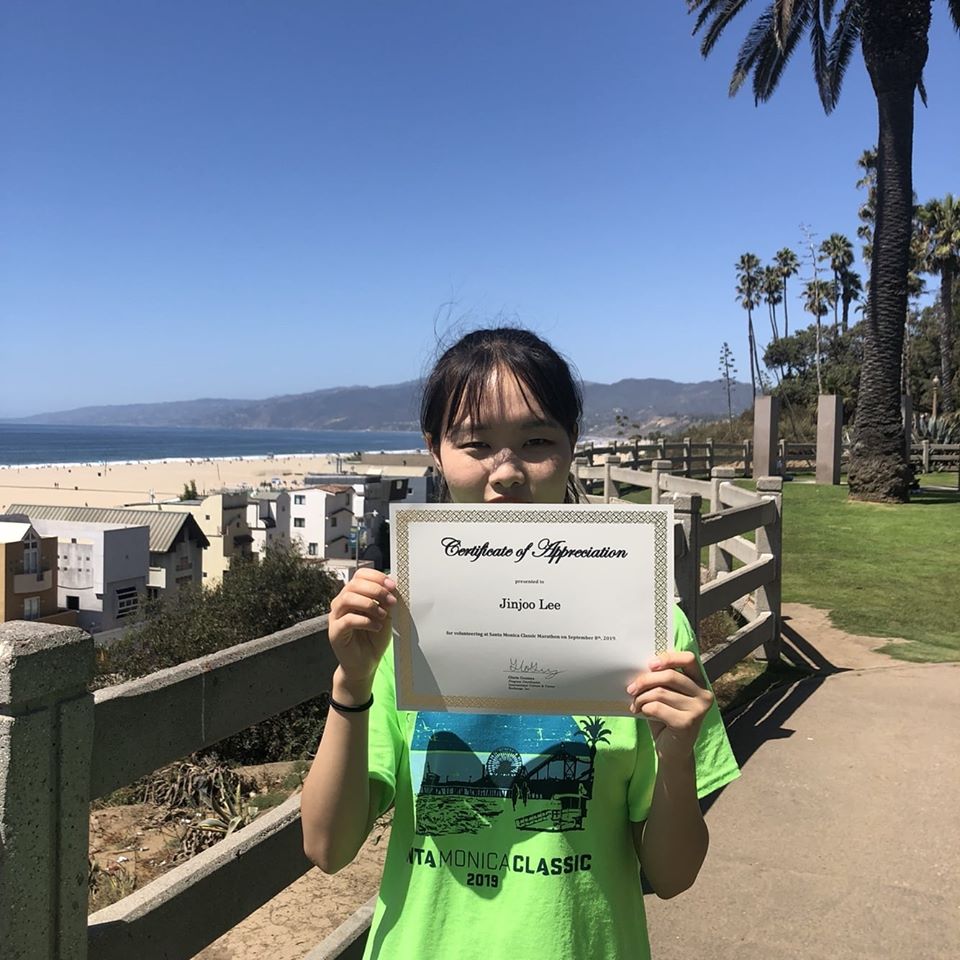 I woke up early in the morning and went to Santa Monica for a volunteering program! There were a lot of people participating in the marathon. We lifted up some heavy stuff and handed out water cups to people. I was impressed, because while they were running, they got water from us and told us "Thank you volunteers!" I was surprised, because they must be very tired, but still cared about us. I was tired, but was smiling all the time. It was a good chance to meet a lot of people.
After volunteering, ICCE provided us with a nice lunch! Since there were not many participants volunteered in this event, there were some leftovers. We handed leftover pizza out to homeless people. To be honest, I thought it could make homeless people feel bad, because giving free pizza to them was like treating them as real 'homeless' that needed help. I thought they might feel as we were stigmatizing them and be angry. However, as we handed out our pizza, they were so pleased and kept telling us thank you.
All ICCE staff are appreciative that our interns enjoyed their volunteer experience and look forward to more future events!