Arbor Day Volunteer Event
On March 11, 2017, the WEST students celebrated Arbor Day by volunteering for Tree Musketeers, a nonprofit organization focused on taking care of the Earth and its environment. The students embarked to El Segundo a day full of tree care and fun in order to commemorate Arbor Day and welcome the coming of Spring in Tree Musketeers biggest event of the year! The students were mixed with other volunteers from neighboring elementary and middle schools, as well as volunteers from Chevron and their families, and then divided into various tasks for the day.  Some students planted new trees along the road, while others pruned and took care of trees that had been planted years ago by Tree Musketeers.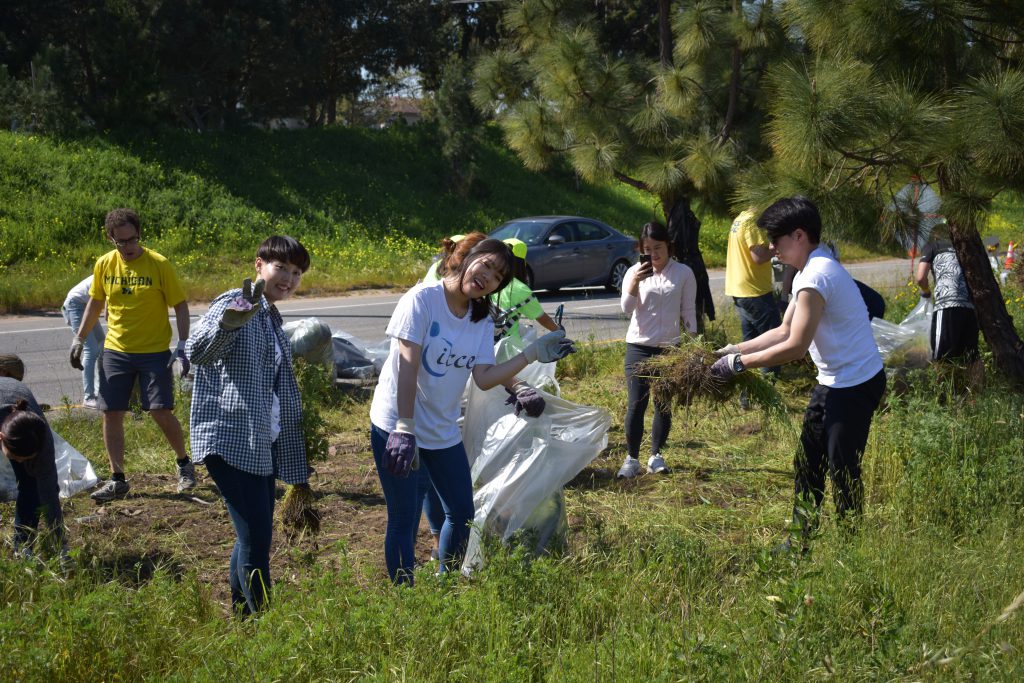 It was great to work collaboratively with others and see the benefit of taking care of our Earth.  After a day of hard work, the WEST students and other volunteers were provided a delicious lunch of pizza, ice cream, and snacks.