Getty Museum Scavenger Hunt
On February 4th, 2017, we gathered up all the WEST students and traveled by charter bus to the Getty Center, one of the world's largest art organizations and a top attraction in Los Angeles. Instead of a regular old tour, we decided to keep things exciting and bring out the students' competitive nature by organizing a scavenger hunt. The students took off, roaming around the museum in search of various features to be found in the works of art such as "unique shoes", "a red door", and "an animal that could eat you". They had only one hour to see who could check off the most items from the list (with photos as proof of course!) so the students eagerly rushed back to find who won our fantastic prizes.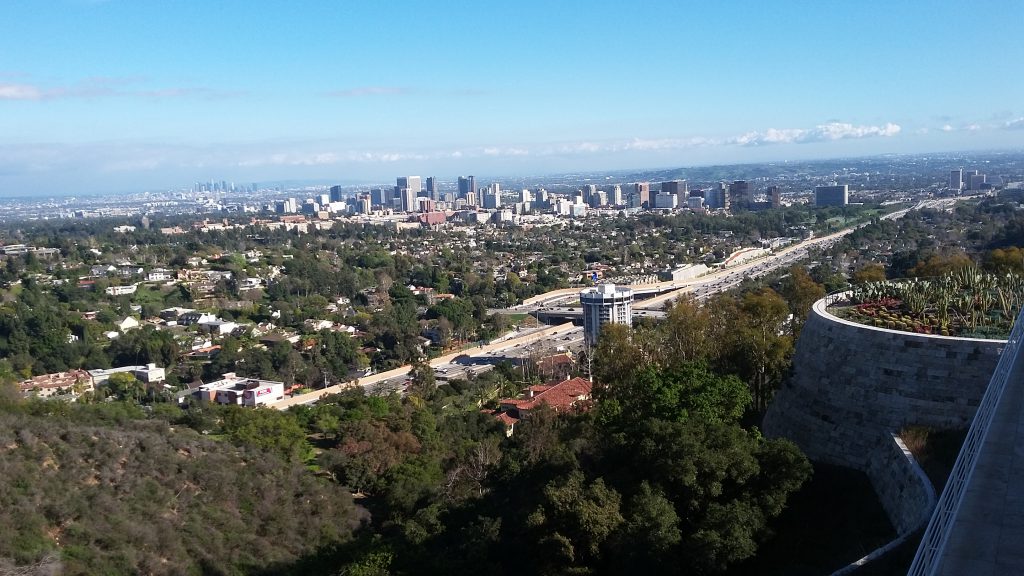 The student who "scavenged" the most won a Fitbit activity tracker! Second prize was a Bluetooth speaker, and a two-student team came in third place winning a power bank charging station. After the prizes were awarded, the students were free to explore the museum at a more leisurely pace for the rest of the afternoon.
ICCE staff had just as much fun as the students, and we can't wait for our next event!