ICCE Cultural Event: Beach Cleanup in Long Beach
Save the Earth_Part 1: Blue Ocean
Beach cleanups are a fun and easy way to help protect the ocean! Take action today for the future!
We would like to invite you to our Beach Cleanup Event in Long Beach, California on June 11th. This event is to raise ocean protection awareness among exchange visitors and local communities celebrating World Oceans Day. ICCE volunteers will join a one hour beach cleanup event with the Surfrider Foundation. The Surfrider Foundation is a non-profit environmental organization in the Long Beach area dedicated to the protection and enjoyment of the world's oceans, waves and beaches for all people, through conservation, activism, research and education since 1996.
BBQ Party in Bixby Park!
Let's get to know each other! After the cleanup activity, all ICCE volunteers will be invited to a BBQ party in Bixby Park.
Let's talk about how we can chip in!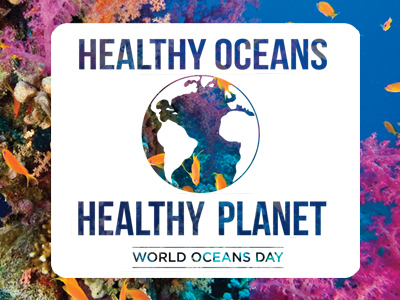 Preserving and protecting the environment is a key challenge of our generation. The ocean covers almost three quarters of our planet, provides 99% of the Earth's living space, and sustains life on Earth as we know it. But our ocean is at great risk today from illegal fishing, climate change, marine pollution, and ocean acidification. Let's brainstorm and think of small ideas how we can help protect the ocean and the earth, and put those ideas together to create a catchy phrase. This is going to be a small team competition, and the winner will receive huge applause and a gift awarded by ICCE.
Make sure you RSVP today to secure a spot. 
See you on June 11th!
WHEN
Saturday, June 11th, 2016
from 9:15 am to 2:00 pm (PDT)
WHERE
Long Beach, California
Meetup spot: Long Beach Metro Station (Blue Line, 1st Street Station)
Volunteer activity will be held at: 2100 E Ocean Blvd, Long Beach, CA 90803
TIME TABLE
9:15 am                  Meetup at the Long Beach metro station: 1st Street Station
10 am – 11 am       Beach Cleanup
11 am – noon         Hot Dog BBQ in Bixby Park
noon – 2 pm          Ice-breaking game, Small group discussion & contest
REGISTER
RSVP Link: https://www.eventbrite.com/e/icce-cultural-event-save-the-earth-part-1-blue-ocean-tickets-24692108762#tickets
** This event is free for all ICCE J-1 Participants. ICCE T-shirt, gloves, trash bags, BBQ and beverages will be provided for free. We welcome your guests, but any guest should purchase an event ticket for $10 upon RSVP-ing. The last event was extremely popular so make sure your reserve your spot early! There will be a maximum limit of 30 J-1 Participants at this event.