International Students meet Mayor Steve Allender
ICCE and our Rapid City, South Dakota participants were welcomed by the enthusiastic team at the Mayor's office for a Mock City Council Meeting! Mayor Steve Allender walked in the gathering room and began firing jokes, answered questions about his election process and told us his plans during the time he is serving as mayor. Mr. Allender lit up the students' faces with smiles and laughs, and they certainly didn't miss a chance for a photo op with him! While the Mayor was speaking, we learned more about local American politics and diplomacy and the roles that small government played in their community. As a wonderful surprise, Mr. Allender and his associates appointed all of program participants 'Honorary Citizens of Rapid City' which filled us with joy. We are extremely grateful for the Mayor's Office warm hospitality!
Congratulations! → Jun Lu, Yuan Liu, Yao Hong, Hao Qin, Yao Chen, Linyu Chen, Clayon Samuels, Pierre Bennet, Monique Campbell, Shantina Lewis, Okeito Rowe, & Adrian Elliott!
ICCE is so proud of you all!
ICCE and our bright students made the local news! Original news article & video here:   http://www.newscenter1.tv/story/32576649/international-students-work-learn-in-rapid-city-through-exchange-program                         by KNBN NewsCenter 1 — Andrew Shipotofsky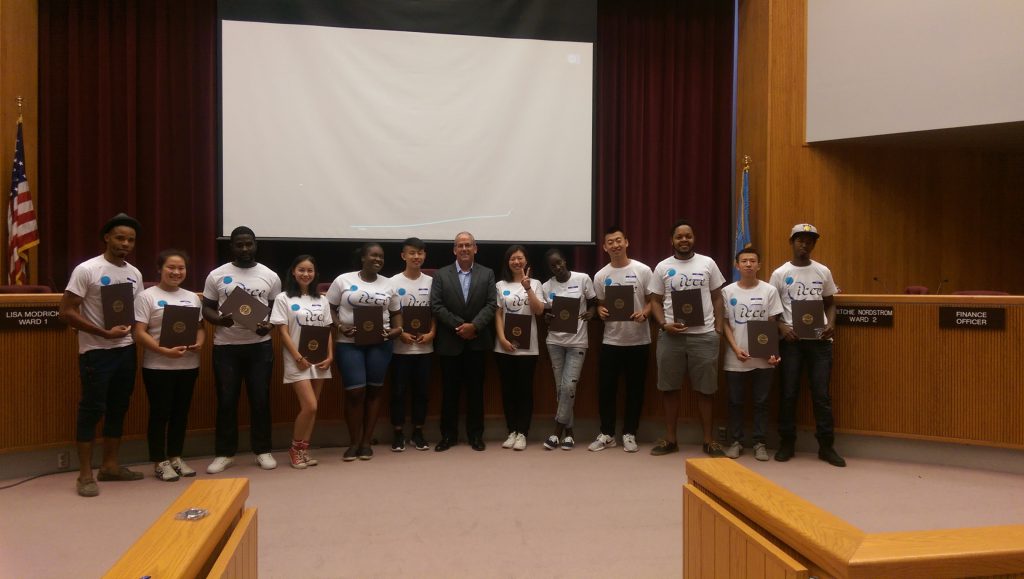 [Happy faces all around as the Mayor poses with the students & their honorary citizenship certificates]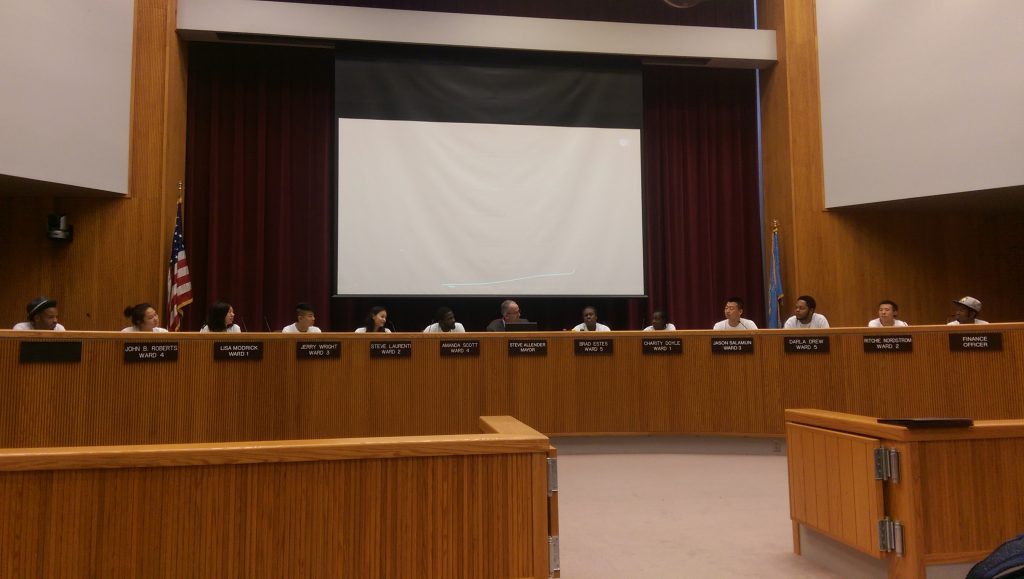 [Chinese & Jamaican program participants with Mayor Steve Allender]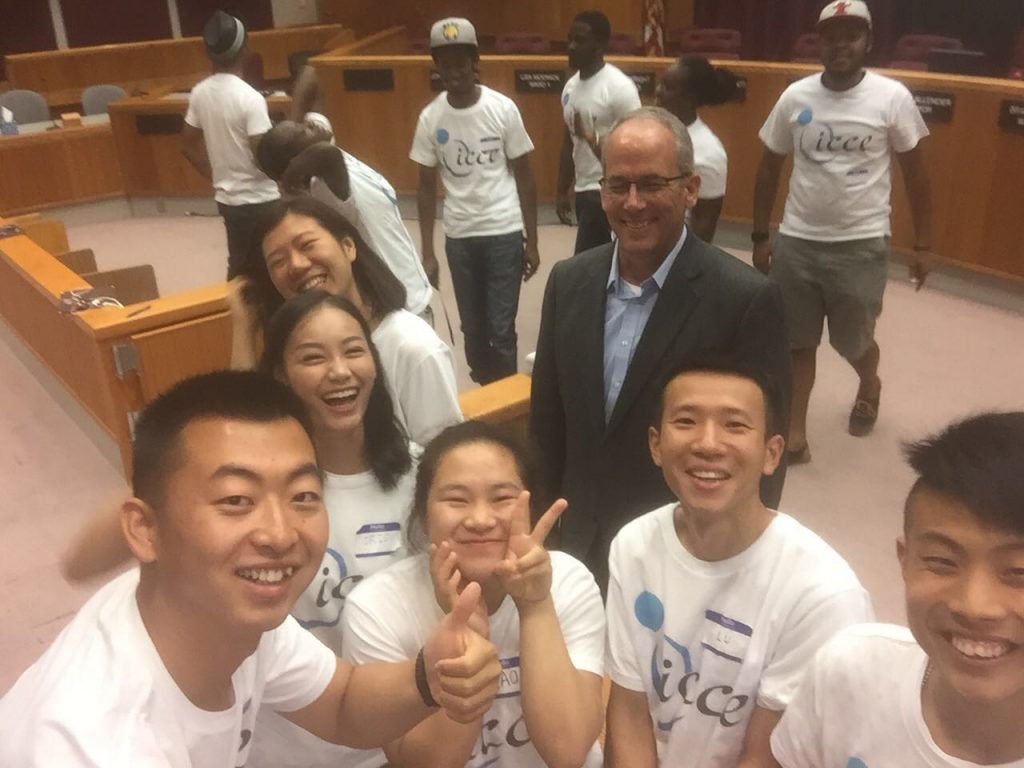 [Everyone having a great time with Mayor Steve]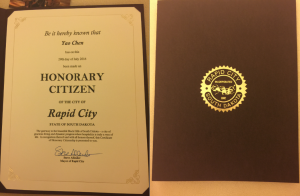 [Yao Chen's honorary citizenship certificate inside an official seal of Rapid City folder]